Learn How to Properly Maintain Your Lawn
April 10, 2021, 1:00 pm

-

3:00 pm
Join us for this free class on getting green, healthy grass with some TLC. This Spring lawn maintenance class will cover keeping your lawn healthy and green throughout the summer months in the northwest weather. It will also cover how to  get moss out, and what fertilizers work best for Spring, how to apply, an overview of sprinkler systems and how to water your lawn vs your plants.
Class will be held in the outside greenhouse behind the Resource Center (building closest to Springwater Trail).
Masks will be mandatory. Limited to 9 participants.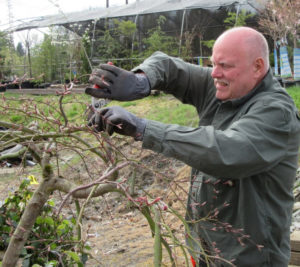 INSTRUCTOR: JIM CARD, DIRECTOR OF THE GRESHAM JAPANESE GARDEN

Jim Card spent 25 years serving the residential and commercial communities as a Landscape Services business owner.
He knows all there is to understand about your lawn, plantings, soil, and sprinkler systems.
Lawn grass naturally goes dormant in the summer months , but with water and fertilizer, we nudge it into a green and growing presentation that will require varying degrees of attention. In early spring the lawn needs a balanced blend of fertilizer. Learn the blend Jim recommends along with mowing tips, and tips for checking the health of your lawn.
Plan on walking away with a wealth of information. AND, sign up for our Winter Lawn Maintenance class too.