Event Hall & Community Center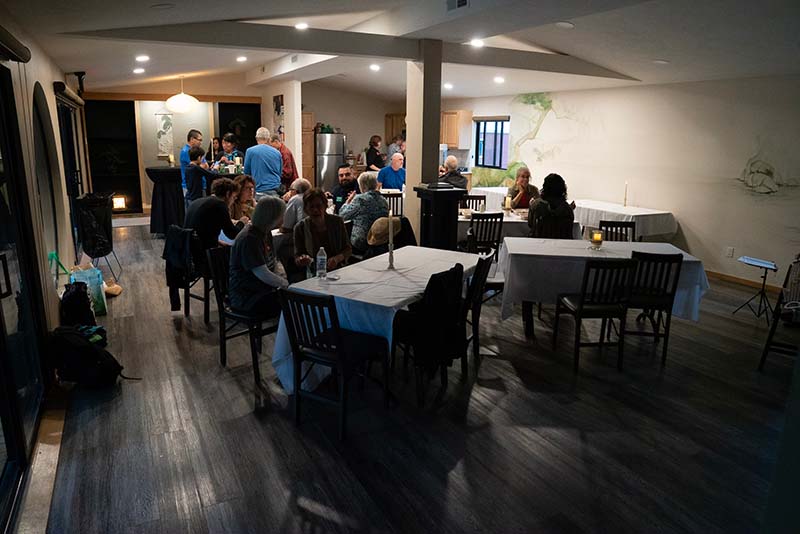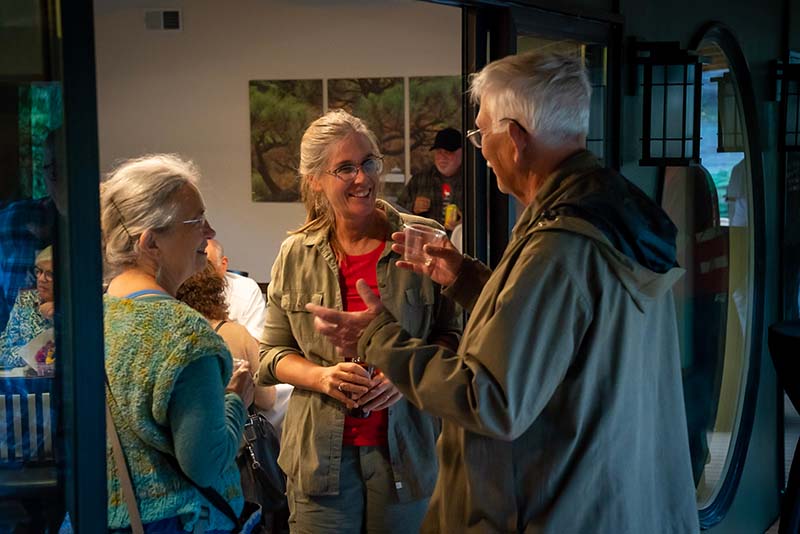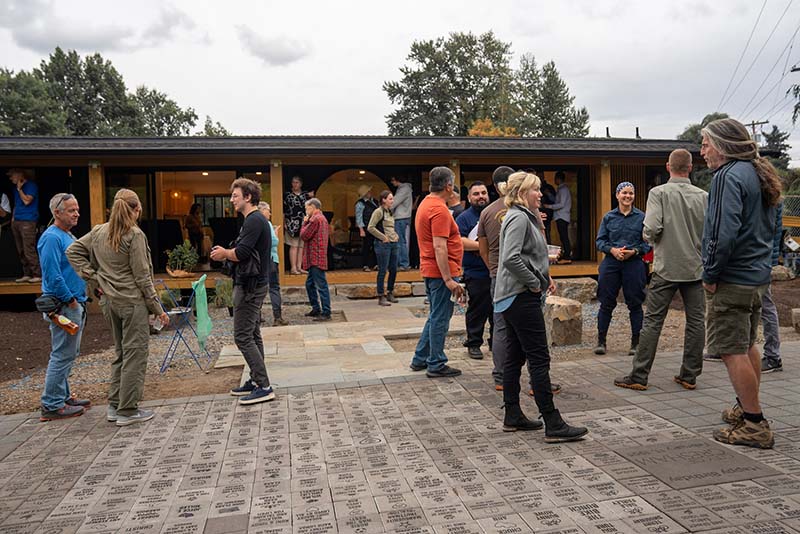 Kyoudou Center
aka Resource Center
This building is the Gresham Japanese Garden's home base—where we come together every Saturday to work in the gardens. We conduct our workshops, cultural events, special events, weddings, etc. in this building too.
GJG is finishing a capital campaign transforming the building to Japanese-inspired architecture. The community has answered our call by buying items from our online auction, attending a fun in-person event, and purchasing raffle tickets! Some have just sent in checks donating to our cause. It's our goal to create the Gresham Japanese Garden as a cultural destination. If you're in a position to donate to GJG, we'd sure appreciate the support. Donate here.
Key business partners
Usage of Kyoudou Center
An oasis midst the "Barn" and Springwater Trail at the south end of Main City Park.
The 1250 sq. ft newly remodeled Kyoudou Center, surrounded by Ebetsu Plaza and Springwater Trail objective is to offer an affordable community hall and rental space. The space is perfect for special events, wedding receptions, business meetings, and more. Maximum capacity is 49 people.
Features:
10 – 6′ tables with white linens
Dinnerware for 50
20+ nice wood chairs
High-end bluetooth-enabled projector with projector screen
ADA accessible
ADA restroom
Fully-stocked kitchenette
Air conditioned
Security system
Rental Agreement
The Friends of Gresham Japanese Garden is committed to offering affordable options to the citizens, non-profits, and businesses. The Kyoudou Center is a great place for community meetings, and small events. Maximum capacity for inside is 49.
Non Profits: Usage of the Kyoudou Center is at no costs except if you are hosting a for-profit event. (In return we may ask for volunteer hours.)
If you are interested in renting the Kyoudou Center, or any other of our spaces please send an inquiry here.