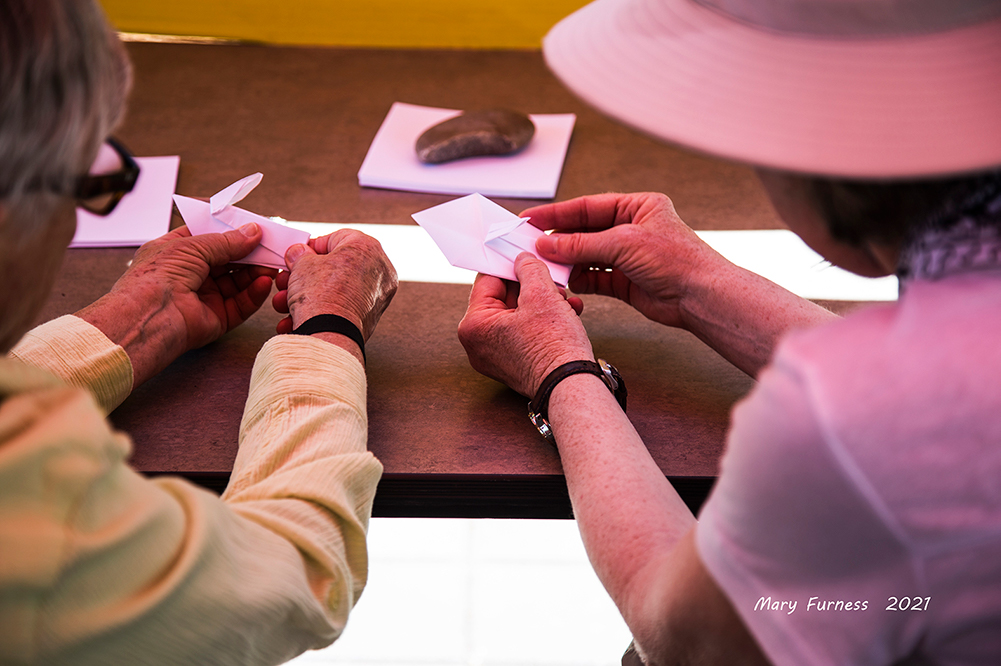 Origami for Everyone
Origami has a long history, and it's interesting to learn that paper folding is done all over the world! Origami USA is our national organization that has conventions and information for all.
Origami provides a a relaxing and rewarding experience as the sequences of folds are learned. Both children and adults can learn how to fold many models that include geometric boxes, animals, insects and designs using beautiful colored and patterned papers.
Cost – $20
(Includes all supplies and instruction)

Workshop Dates:
Please note: Registration closes a week before this workshop. Register early!

Monday, August 8, 2022: 6-7:15pm
Monday, Sept 12, 2022: 6-7:15pm

Monday, Oct 10 2022: 6-7:15pm
Monday, Dec 12 2022: 6-7:15pm
YOU MUST REGISTER AT LEAST ONE WEEK BEFORE THE WORKSHOP.
Classes will be held in the Resource Center. Children under 8 years old are free and must be accompanied by an adult.
Main City Park
219 S. Main Street
Gresham, OR 97030
INSTRUCTOR: EILEEN HOLZMAN
Eileen Holzman, artist, retired art educator (taught art in NJ public schools), and art therapist has taught origami to all ages and in schools, libraries, senior centers and in homes where domestic abuse survivors lived.
Upcoming Classes & Workshops