Touchstone Paver Campaign
I wanted you to know what a wonderful evening we had at the park! My daughter burst into tears when she saw the pavers. It was so emotional and so special! Thank you for all your help in making a dream come true!"
About Touchstone Paver Campaign
The Gresham Japanese Garden, also known as Tsuru Island (SueDo) is pleased to offer this special commemorative touchstone paver campaign to support the maintenance of the Garden and Ebetsu Plaza now and its future.
The touchstone paver walkway in Ebetsu Plaza is 106 feet wide by 12 feet long with the capacity to lay over 3000 pavers. Ebetsu Plaza was created and is maintained by the same landscaper and volunteers as the Gresham Japanese Garden. The Touchstone Paver Campaign is a rainy-day revenue stream so these two beautiful pieces of property can be maintained and kept up for years to come. The monies donated, after expenses and donation to Community Partners, goes into an Edward Jones endowment fund specifically earmarked for the maintenance of the Garden and Plaza.
Even though these are technically the city of Gresham's property, the city does not have the capacity nor the knowledge to keep these high-quality spaces looking their best.
Where is Ebetsu Plaza?
Ebetsu Plaza is in Main City Park at the farthest spot southeast you can walk — visible and approachable from Springwater Trail, the Gresham-Barlow Youth Baseball diamond, and of course Main City Park.
Ebetsu Plaza, named after Ebestu, Japan, Gresham's sister city, is a circular construction with benches from the old bridge surrounded by twelve Akebono Cherry trees, rhododendron bushes, and rock streams. Ebetsu Plaza serves as a public gathering place, workshop and event venue for all of Gresham to enjoy.
Touchstone Commemorative Pavers – $125
What better way to show your love for someone, create a lasting memory for your family, and to give back to your community.
The Touchstone pavers are a meaningful opportunity to celebrate, remember and honor loved ones and share special occasions personalized on pavers in our new walkway and Ebestu Plaza, with proceeds to support the Gresham Japanese Garden.
The purchase of your Touchstone paver will pave the future for the Gresham Japanese Garden.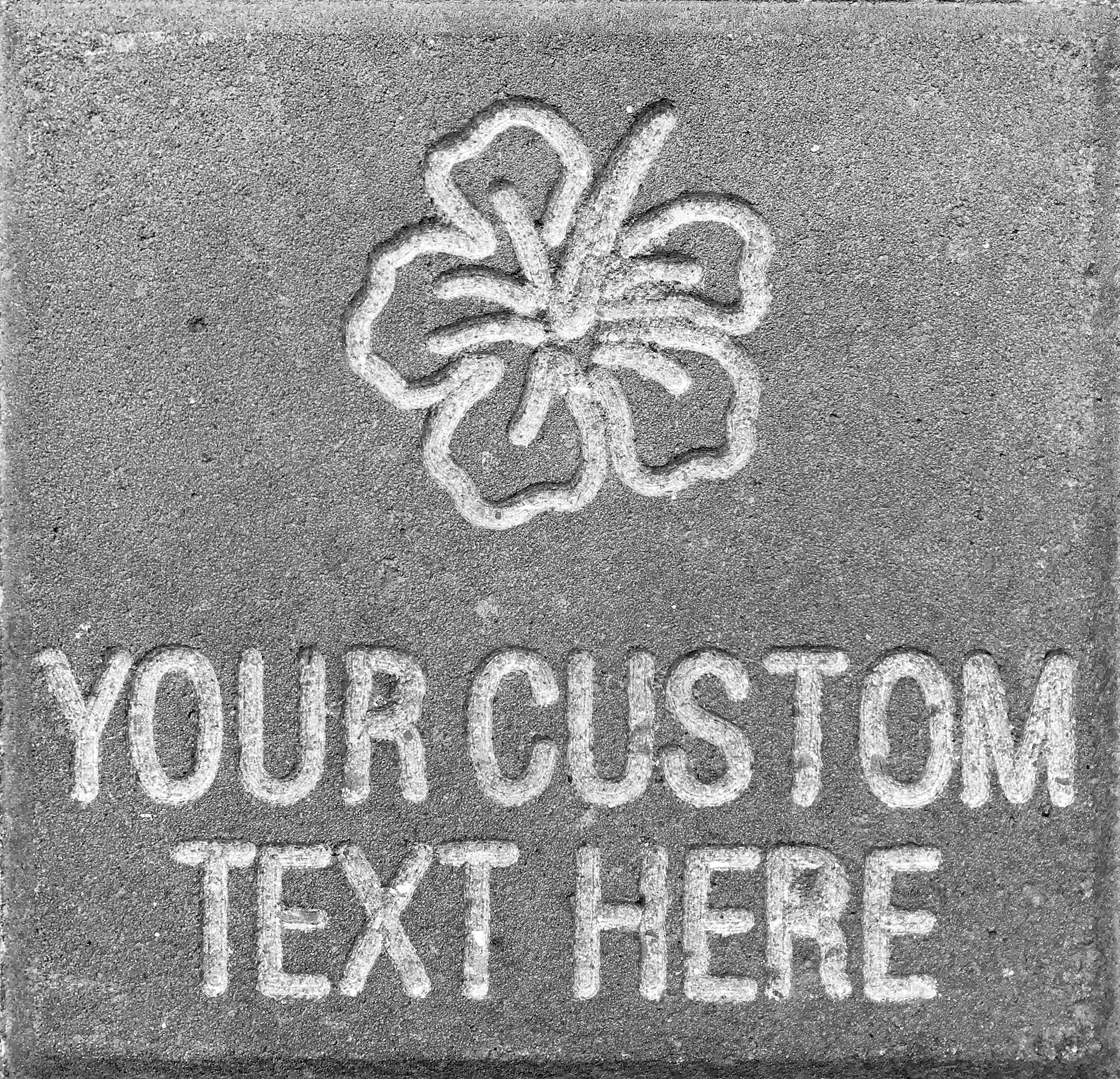 Consider an engraved Touchstone to mark such moments as:
Births

Baptisms

Birthdays
Weddings
Deaths
Anniversaries
Special Memory

Inspirational Message
Touchstone Specifications
All proceeds from the Touchstone fundraiser will be used to support current and future needs of Gresham Japanese Garden. The production, payment processing, and all logistics are kindly faciliated through Stamp Connection.
7.5 x 7.5 square paver

Engraved with a personalized message — maximum 4 lines.
Personalized message with stock images. Custom icons will be available for an extra charge.
Money-back guarantee.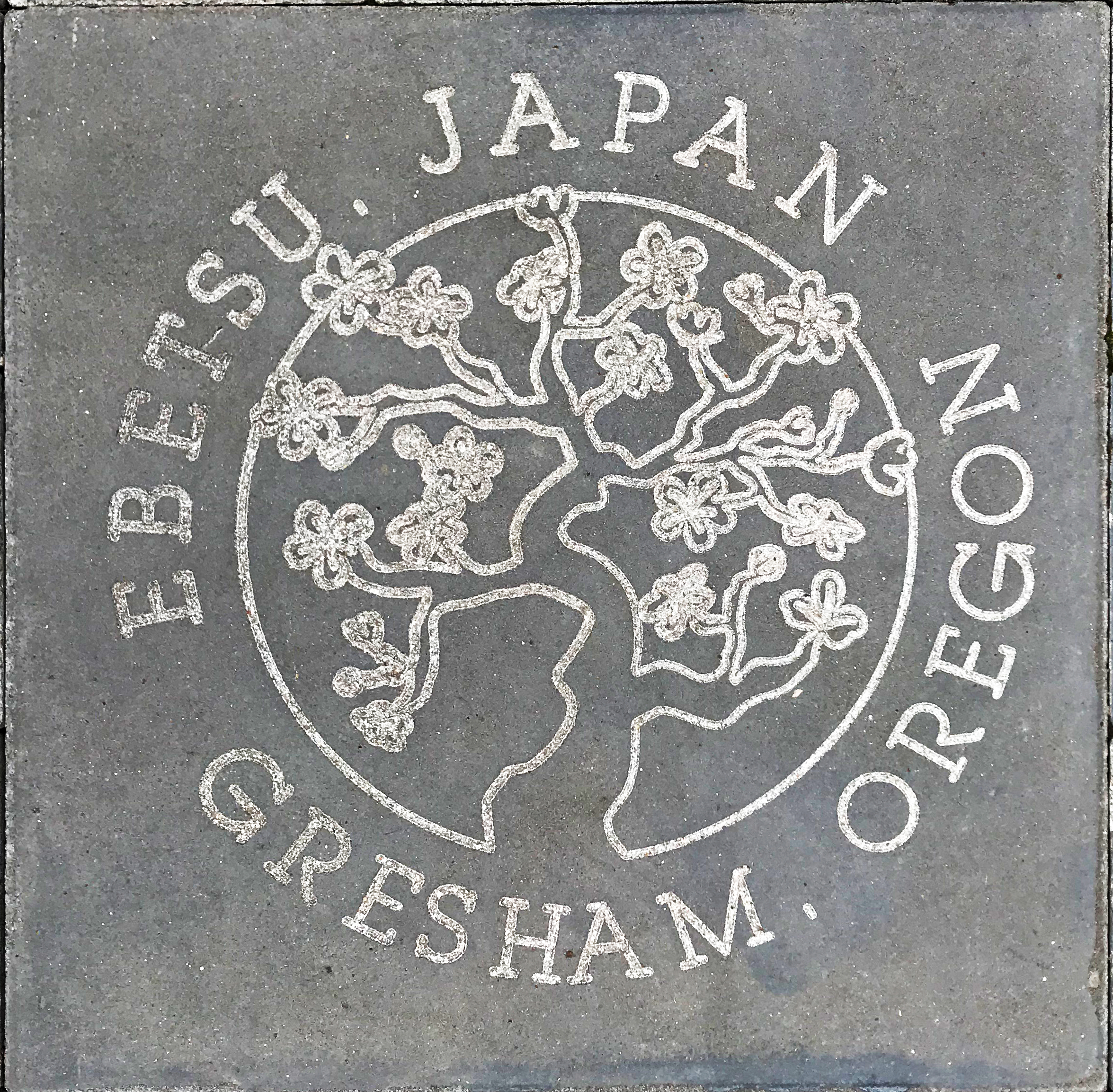 Become Our Business Partner
With a $1500 donation, you can become Gresham's business partner. Only ten 24″ Business Pavers available. Each one is custom designed and custom engraved with your company logo or tagline.
Join this unique opportunity that will last a lifetime.