Visiting Gresham Japanese Garden
Tsuru Island, 3/4 of an acre located at Gresham Main City Park is free and open to the public sunrise to sunset.
Make sure to also stroll to the south end of Main City Park and discover more spaces GJG maintains; Ebetsu Plaza, mural of Gresham history, Ambleside Annex, and the Hiroshima Peace Garden.
Order Your Touchstone Paver
Mission Statement
The Gresham Japanese Garden on Tsuru Island provides a place of culture, beauty, tranquilty and learning for all who visit. The Friends of Gresham Japanese Garden bear responsibility to the City of Gresham to build upon the Japanese American legacy in the community. We foster sustainability through leadership, stewardship, education, and volunteerism.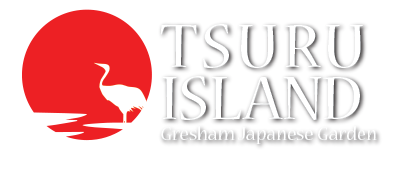 Gresham Park's Most Inspirational Project
" I have found great friends, gardening joy, and have learned more things about all facets of gardening in a multi-generational setting. I've hit the garden lottery of joy!!"
— Deb