Ebetsu Plaza Dedication
For years no one could figure out what to do with a plot of land in Main City Park. The space was a crucial area to develop, right alongside the Springwater Corridor Trail and a few steps away from Tsuru Island Japanese Garden.
Read more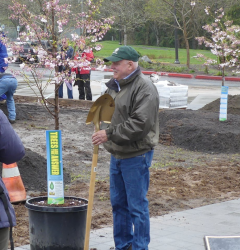 10 Trees in 10 Parks for 10 Years
The Garden celebrated Arbor Month April 5th. The city is its 10th years as a Tree City USA.
Read more
Touchstone Paver Fundraiser
Those behind Ebetsu Plaza have another way to bring the community together, and raise needed funds for it and the Japanese Garden.
Read more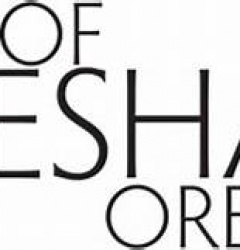 Community Enhancement Grant
In June 2019, GJG submitted a grant for $7,500 to establish an Exploratory Program for students with special needs to gain job skills in the Floriculture industry.
Read more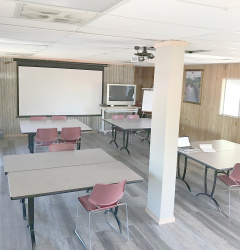 Resource Center
In early 2020, the Resource Center received a facelift. Commonly called "the shoebox" is one of the city's buildings provided to the Gresham Japanese Garden. It was in need of a facelift.
Read more
Dancing Cranes Joins Ebetsu Plaza
The idea of this sculpture was a pipe dream formed by Jim Card and Bill Peterson after looking at pictures and a video of these beautiful cranes in the wild.
Read more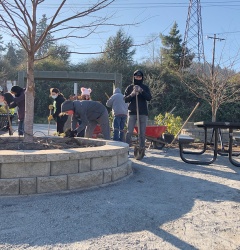 Ambleside Annex
Ambleside Annex is nearly completed. The large trees and plants were transplanted from the 1900s housing area called "Ambleside".
Read more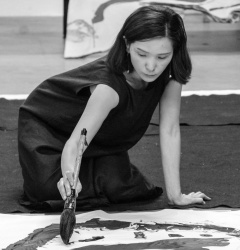 Summer Cultural Series
Through a City of Gresham Cultural Grant, Gresham Japanese Garden coordinated Japanese cultural events throughout the summer.
Read more