2022 Classes
The following classes are free to the public. The Gresham Japanese Garden is committed to educating citizens to the beauty, tips, and enhancements to your yard of all levels of horticulture.
Please register and we look forward to meeting you! Questions? Email administrator@greshamjapanesegarden.org
Fall Pruning Fundamentals
Saturday, October 22, 2022 – 1-3pm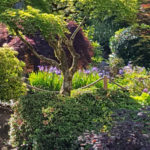 Jim Card will be covering the basics of pruning, while using examples of the plants that are in the Gresham Japanese Garden. He will also cover
Basics of aesthetic pruning
Plant grouping
Principals of pruning and training
Feeding and mulching
Class will be held at Main City Park. Meet at the Resource Center, the building closest to Springwater Trail.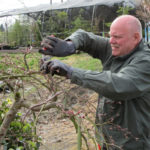 INSTRUCTOR: JIM CARD
Jim Card spent 25 years serving the residential and commercial communities as a Landscape Services business owner. He knows all there is to understand about your lawn, plantings, soil, and sprinkler systems.
Pruning was one of the main topics Jim chose to experience at MHCC in the 1980's and after three semesters of practical pruning this art form became part of the services that were offer into his landscaping company. In his business, he also offered landscape design and the use of plants in a presentation.
The shaping of plants becomes primary to achieve the asymmetrical balance that designers hope to achieve. Within the landscape field, there are hundreds of plants of all kinds to observe. This observation is where, over time, the knowledge of plant care and plant reaction to the surrounding is found. Pruning is the care for the plant in its location and the setting that it was placed.
Currently, Jim Card is the Gresham Japanese Garden's Director.
Look to join Jim for his Fall lawn maintenance class too offered in November.
Upcoming Classes & Workshops
December 4

-

December 7

December 12, 6:00 pm

-

7:15 pm

December 15, 1:00 pm

-

3:00 pm

December 17, 1:00 pm

-

3:00 pm

February 9, 2023, 6:00 pm

-

8:00 pm

February 11, 2023, 12:30 pm

-

1:30 pm

March 9, 2023, 6:00 pm

-

8:00 pm

March 11, 2023, 12:30 pm

-

1:30 pm

April 13, 2023, 6:00 pm

-

8:00 pm

April 15, 2023, 12:30 pm

-

1:30 pm

May 6, 2023, 9:00 am

-

3:00 pm